RemitONE wins prestigious award from Wealth & Finance International February 13, 2017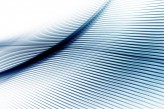 Wealth & Finance International rewards Fintech software solutions provider RemitONE for helping money transfer firms of all types to better manage their business.
February 6th 2017, London, United Kingdom – Wealth & Finance International named RemitONE as 2016 Best for Money Transfer Solutions – UK, recognising RemitONE for its success in helping money transfer firms provide secure money transfers in a compliant manner at an appropriate price point.
The award was based on direct customer feedback after extensive research from the Wealth & Finance International team. They scrutinised RemitONE's performance over the past 12 months, their commitment to innovation, their methods and their capabilities relative to their competitors.
The award is recognition that RemitONE offers not only the best money transfer software solution in the market, but is dedicated to customer service excellence. This ensures that their customers get the very best from their investment in technology. In addition, the award acknowledges the effort and commitment that RemitONE applies to its consulting services and post implementation support. This allows start-ups, existing money transfer operators, banks and firms expanding into the money transfer market to serve their own customers better whilst maintaining the highest standards in security and financial compliance.
"The $680bn money transfer industry plays an important role in allowing migrant workers to directly support loved ones back home" says Anwar Saleem, RemitONE CEO. "We provide end to end money transfer solutions, from consulting services, through to technology platforms and business growth via our client and partner network.
We are proud to be recognised by Wealth & Finance International as a leader in our field. We will continue to invest in our technology and supporting services to provide our clients' customers with a wider choice of money transfer services, whilst ensuring 100% transaction security so that people can send money home with complete assurance. RemitONE is a leading FinTech & business services firm that breathes innovation and excellence into the remittance world for all types and sizes of organisations including banks, money transfer operators, micro-finance institutions, telecom firms and start-ups. Operating in over 100 countries across every continent, RemitONE is recognised as an established, trusted brand and the leading provider of fully hosted end-to-end multi-agent, multi-channel, multi-currency and multi-region money transfer software solutions, consulting and support services. Through the application of innovative technology, RemitONE helps the industry better serve their customers, better manage their business network relationships and stay compliant with financial regulations.
Wealth & Finance International is dedicated to working around the clock to provide a platform to the brightest, best performing and most deserving companies and individuals from across the funds and investments landscape. They are fiercely passionate about recognising outstanding achievement, game changing innovation and stellar performance, and all of our awards are carefully tailored to provide detailed and in-depth analysis of the very best each market, industry, sector and region has to offer. Choosing winners is taken very seriously with every single one selected purely on merit, meaning that no matter how big an organisation and regardless of budget, there is no way to buy your way to success.
Wealth & Finance INTL is dedicated to providing fund managers and institutional and private investors around the world with the latest industry news across both traditional and alternative investment sectors. Distributed each month to more than 130,000 high net worth and ultra-high net worth individuals, fund managers, institutional investors and professional services firms, Wealth & Finance INTL has rapidly become the go-to resource for those looking to make the right decisions when it comes to securing and growing their wealth.