Does digital mean the end for money transfer agents? February 15, 2017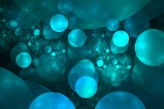 It would be easy to think that online and smartphone apps would spell the end for the agent network. But MTOs could actually use online and mobile digital technology to strengthen or grow their agent networks.
Going digital is a natural trend across most industries. Remittance is no exception. It brings both opportunities and threats to existing business models. On the face of things, the agent network stands to lose out significantly because digital means that money transfer consumers could have direct access and a direct relationship with the money transfer operator (MTO).
For MTOs, this is not necessarily a good thing because for many existing remittance businesses, the agent owns the relationship with the end consumer (the remitter).
The challenge many MTOs face is how to gain the efficiencies and opportunities that digital can bring, without putting at risk the agent network that brings them business. Large MTOs have established agent networks and need to find ways of looking after them.
Do we need agents anyway?
Agents are a great way of building out a business network without the cost of building a branch network or the risk of employing staff in unprofitable areas. However, the main trade off from taking this approach is that it is the agent that owns the relationship with the end consumer, not the MTO.
Many MTOs, even those with strong, recognisable brands, are often in reality B2B companies operating in a B2C market. This means that whilst they have masses of data on transactions, they know relatively little about their end consumers. The agents on the other hand may well recognise those consumers personally as they enter their stores. It is more likely than not that the consumer is more loyal to its local agent rather than to the MTO behind them. Certainly, it would be a brave MTO that tests the loyalty to its own brand by cutting out the agent from the consumer/MTO relationship.
Then of course, there is loyalty to the agent themselves from the MTO. Whilst some might argue that there is no sentiment in business, many MTOs do feel a responsibility towards the agent network that has loyally served them for many years. Digital has the possibility to disrupt that relationship and many MTOs are uncomfortable with that potential outcome. Whilst remittance is a global business, both send and payout are often localised activities that require localised services.
How to save the agent
Deploying digital technologies can provide the mechanism to save your agent from the march towards digital. In fact, it provides a way of helping their business and potentially improving their overall income levels.
The answer is to use technology as an enabler for the agent network and to use education to manage the mind-set change that is required.
More specifically, MTOs can use digital as an opportunity to strengthen their bond with their agent network. They can do this by providing a customised web portal in which agents can conduct business with them. Furthermore, they can make that web portal available for agent's customers, thereby adding value to the agent/consumer relationship.
By choosing the right technology platform and the right technology partner, making the agent tech-savvy does not need to be an onerous task. The potential upside is well worth the investment. The closeness between agent and consumer gives them an ideal opportunity to cross-sell value added services that digital can deliver such as e-wallets, overseas mobile phone top-up, overseas utility bill payment, cryptocurrency transactions, as well as providing services such as kiosk based transactions. It also gives the MTO an opportunity to better manage their agent network.
The right technology platform should mean that the agent does not need to do anything technically. Instead, they just need to focus their attention on promoting the use of it to their customer base and to new potential customers.
The march of digital might result in lower transaction margins and a smaller cut for the agent, but it could result in a smaller cut of many more transactions across multiple lines of business.
Benefits of digital agents
There are associated benefits to be had with investing in technology on behalf of your agent network. The first is getting closer to your consumers – data mining gives you the opportunity to better understand buying behaviour and to help your agent to cross-sell other services. Some financial industries are investing in 'people like you' predictive modelling that provides cross-selling suggestions at the point of sale based on algorithms and statistical analysis of millions of transactions.
Secondly, digital technology is a better way of helping agents to manage reporting and compliance, with anti-money laundering (AML) and know your customer (KYC) legislation in force across most geographies. The current geo-political situation could lead to even more stringent compliance across the major sending regions of the Western Hemisphere.
In both of these regions, smaller MTOs are finding it harder and harder to retain bank accounts. This is especially the case in the US and Australia. This could in turn present an opportunity for the larger MTOs with the right digital technology platform, portals and risk management to create a partner network of smaller MTOs such that more transactions flow through them, especially for certain corridors where smaller MTOs have built up a loyal following. This concept of the 'super MTO' could provide a valuable revenue stream.
In the UK & Europe we have seen this mix of MTO business models in action – direct (online/apps), via agents, through agent portals and the 'super MTO' model.
Preparing for the future
There is pressure on the remittance market as a whole to reduce the cost of money transfer, particularly in regions such as Africa where concerns have been expressed about the dominance of a few large MTOs and their exclusive arrangements with banks and agents leading to higher fees (see Africa Progress Report 2014).
Whilst there has been talk of disintermediation in the money transfer market for some time, it is not inconceivable that some counties and regions might at some point legislate to break this perceived stranglehold. In other financial services markets we have seen this happen. Such a move would mean that MTOs would need to work harder to maintain the relationship with the agent network in a world where exclusive arrangements are not allowed. In this situation, digital technology would be both an excellent relationship enabler and a differentiator, not just for MTOs but also banks can leverage this approach.
A new relationship
The adoption of digital technology in the remittance industry does not necessarily mean the end of the agent network. But it probably does spell the beginning of the end of existing business models.
Instead, MTOs should embrace digital as a way of enhancing their relationship with their agents, as a way of fostering agent loyalty and as a way of ensuring there is still enough margin in the transaction to support the agent network.
An MTO that provides an excellent technology platform and a shift in mindset for its agent network can position itself as a market leader. Much of the remittance world is still cash-based, and agents are ideal for handling those transactions. But there will be a continued move towards digital transactions. There is still a role to play for agents but it will require a rethink from all parties, a new relationship to be in place, and of course a tech solution provider with expertise in helping MTOs and banks transition to the digital age.