RemitONE awarded a place in the 2017 Parliamentary Review February 8, 2017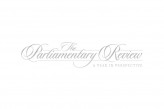 February 8th 2017, London, United Kingdom – Fintech software solutions provider RemitONE to represent UK's technology industry in the 2017 Parliamentary Review in recognition of their leadership in money transfer software solutions.
The invitation to be included in the 2017 Parliamentary Review Technology Edition is a result of RemitONE's commitment to technical innovation, and to the contribution they make to the UK economy as a whole through their international network of clients and partners.
The Parliamentary Review is a publication which aims to raise standards through showcasing best practice to the UK's leading officials. Combining political commentary from leading journalists, with sector specific insight from Secretaries of State, Ministers and MPs, The Parliamentary Review demonstrates how sector leaders have responded to challenges in the political and economic environment. In recent years, it has featured forewords by David Cameron, George Osborne and Philip Hammond. The Review's release is marked by an annual gala in the Palace of Westminster.
The 2017 Technology Edition will be sent out to over 35,000 leading policymakers including all MPs, Peers at the House of Lords, Chief Executives, Managing Directors, Chief Technology Officers, Executives at Government Agencies, as well as the technology arm of leading organisations within Finance, Transport, Manufacturing and key figures at organisations specifically relevant to RemitONE and other contributors. The total distribution across all policy areas is 250,000.
The organisations featured in each publication have been selected to show excellence in their arena, and will act as examples to their fellow peers.
RemitONE's submission will highlight the value of the global money transfer business to the UK economy and provide an overview of the consulting services, technology and business network that RemitONE has developed to allow start-ups, existing money transfer operators, banks and firms expanding into the money transfer market to serve their own customers better whilst maintaining the highest standards in security and financial compliance.
"The $680bn money transfer industry plays an important role in allowing migrant workers to directly support loved ones back home" says Anwar H Saleem, RemitONE CEO. "We provide end to end money transfer solutions, from consulting services, through to technology platforms and business growth via our client and partner network.
We are delighted to have been selected for inclusion in the Parliamentary Review. It reflects our commitment to maintaining quality and best practice in an industry that serves lower paid workers and millions of unbanked people around the world."
RemitONE is a leading FinTech & business services firm that breathes innovation and excellence into the remittance world for all types and sizes of organisations including banks, money transfer operators, micro-finance institutions, telecom firms and start-ups. Operating in over 100 countries across every continent, RemitONE is recognised as an established, trusted brand and the leading provider of fully hosted end-to-end multi-agent, multi-channel, multi-currency and multi-region money transfer software solutions, consulting and support services. Through the application of innovative technology, RemitONE helps the industry better serve their customers, better manage their business network relationships and stay compliant with financial regulations.