IPR London! Blurring lines between Payments and Remittances. November 27, 2018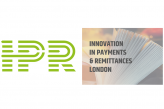 In this day and age where technology, globalisation and Brexit are the buzzwords, businesses are always on edge. Money Transfer Operators want new technology and understand that they must enhance their business models and processes. With regulators pushing GDPR and PSD2 policies and emphasising on 'going digital', the lines between the payments, identity and remittance industries are rapidly getting blurred, bringing in new entrants into the money transfer space. These entrants include payment processors, IDV service providers, payment aggregators and mobile wallet providers. The traditional MTOs are in need to understand the roles being played by these entrants and how they can transition their business into the digital age.
IPR London was designed and organised by RemitONE and Clearsettle to bring together people from these great industries and explore ways of addressing these challenges. Topics at the event covered global market trends, artificial intelligence and de-risking. The event was held at The Shard and boasted an impressive line up of speakers and a highly interactive panel session. Companies such as Worldremit, Arro Money, Small World, GBG, Terrapay, Hellopaisa and many more participated.
An innovative new de-risking solution was also announced by RemitONE's partner Settlego at the event. More details can be found by contacting us.
Mr David Backshall, Director, Clearsettle, said: "Technological advances are moving at such a fast pace it's creating so many opportunities in the payments & remittances industry that it's hard to keep pace with developments. IPR London helps brings to the fore new technologies and how companies can take advantage and disrupt the market."
Mr Aamer Abedi, CMO, RemitONE, said: " We wanted to create a space for professionals from the payments, remittances and identity industries to get together and share innovative ideas. We were expecting a modest turnout, considering this was our first event, but the record number of attendees was amazing and demonstrated to us that IPR London is the need of the hour. We hope to keep improving and do a lot more of these events."
RemitONE is a technology and business services firm that breathes innovation and excellence into the remittance world for all types and sizes of organisations including banks, money transfer operators, micro-finance institutions, telecom firms and start-ups. Our technology allows you to manage your entire remittance business. Our consulting services have a fantastic success rate for license accreditation and for acquiring bank accounts as well as offering alternative approaches through our business network.
Clearsettle a payments technology company provides a global processing solution for online merchants. Combined with fraud technology and analytical data helps merchants manage their risk and mitigate fraudulent transactions. Our service extends to consultancy that provides insights and research for companies to help make informed decisions on international expansion and supplier partnering.
Useful links