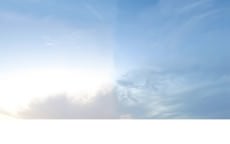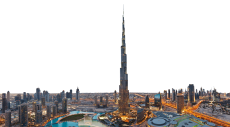 Land
Get up and running quickly with RemitONE money transfer software solution
A secure, fully hosted, fully compliant platform & E-Money license expertise for launching and managing your money transfer business
---
Expand
Rapidly grow your business with the RemitONE Ecosystem
Take advantage of our established network of supply chain connections to grow your business quickly on our money transfer system
---
Flourish
Successfully manage your operation and embrace new opportunities
A complete remittance software platform via online portal, money transfer app, branch, kiosk and agent network, with supporting management information, accessed from anywhere
---
To get you going, and keep you growing
The RemitONE Ecosystem - fueling your success in remittance
Our fully hosted technology, online money transfer software and remittance ecosystem, quickly connects you with major supply chain members in the industry, giving you the perfect environment to get your business going and to grow it rapidly.
LEARN MORE
0
Transactions reliably made
$
0
Value entrusted by the market
0
Countries we are tried and tested in
What Others Say
RemitONE has created a global ecosystem of money transfer operators using its proven platforms and consulting services. RemitONE provides efficiency for all the stakeholders in the remittance chain.
Mohit Davar, Former CEO
Moneygram and Travelex/Coinstar
RemitONE's solution shows that they understand the problem that needs to be addressed and have built a solution to it, rather than many others which have a solution but are not addressing a real-world problem. It is particularly noteworthy because their solution helps not just MTOs but regulators as well and could make a major difference to the problem of de-risking.
RemTech Judging Panel
RemTech
The RemitONE platform has been built to meet the needs of all types of banks and money transfer operators. It has been developed with a thorough understanding of the remittance market and therefore addresses the specific needs of the industry – this contrasts with a number of other systems which are really adjusted banking systems and are not appropriate for remittance operations. The RemitONE platform is appropriate for businesses around the world and is particularly strong for managing agent networks and compliance.
Leon Isaacs, Managing Director
Developing Markets Associates
The RemitONE platform has allowed us to expand our business operations at an accelerated pace without compromising on KYC and AML compliance. RemitONE's support team are always responsive, friendly, professional,and helpful.
Maureen Williams, Operations Manager
Unity Link
As part of our global expansion strategy, we wanted to have a robust money transfer platform that is easy to configure and deploy to enter into the new markets faster while having a solution that can offer both online as well as agent based money transfer modules. RemitONE has provided the right platform that matched our expectations and enabled us to obtain the license from FCA in the UK within a very short period of time
Ibrahim Muhammad, Director
Al Fardan Exchange Limited UK
As an established leader in remittance in the Caribbean, JMMB went through a rigorous evaluation to modernise our remittance platform. After a successful pilot confirmed the selection of RemitONE, a detailed migration of the existing services and data was completed. The strong functionality of the RemitONE platform allowed JMMB to implement with minimal customisation and the regular updates to the platform continue to add value to our business.
Ernest Edwards, Manager - Group IT Projects
JMMB Group
We pay great attention to the efficiency of our IT systems, combining such vital components as security of transfers, anti-money laundering policies and many more client conveniences and services. Having exchanged our views of possible collaboration with our colleagues at RemitONE, we came to the conclusion that they can perfectly meet our demands and high operational standards. The team at RemitONE are dynamic professionals who thoroughly understand the money transfer industry.
Jeffrey Phaneuf, CEO
Tempo France
The RemitONE platform is highly robust, scalable and secure. We use it to reach out to customers via our agent network and online portal. The platform enables us to mitigate fraud and stay compliant at all times through both these channels. Creating compliance rules is very quick and simple in the platform and I strongly recommend it.
Mr Azad Kamrul, CEO
B A Exchange, part of Bank Asia
I am very happy with the RemitONE system and even more with your customer service. I can tell that you really value your customers. My compliments!
Juliano de Moraes, CEO
Real Transfer
Every successful business needs reliable technology. Within a very short span of time, Daytona Capital Management has risen to provide money transfer services to over 30 countries. This could not have been possible without the support and 'technological backbone' provided to us by RemitONE.
Mr Sohail Nizami, Executive Director
Daytona Capital Management, UK
RemitONE's money transfer platform copes very well with our transaction volume and has the necessary functionality to meet our business, regulatory and customer needs. We are pleased with the system's performance and the level of support we receive from the RemitONE team.
Peter Molders, COO
Caleen Financial Services
I am really pleased to be working with RemitONE. They have a credible name, a fantastic product and a great team of professionals.
Majd El-Masri, Vice-President
Masrico
I work closely with RemitONE on a number of Money Service Business opportunities and RemitONE continue to be enormously diligent and professional in their approach to the sector.
David Lambert, CEO
L68 Consulting
We implemented RemitONE in UBA for 18 countries. We had a short implementation timeline and a couple of customization and integration with our core system and other solutions. The timeline for completion was very aggressive, but with the relentless support of RemitONE staff and management we were able to go live on time, within cost and the solution surpassed its proposed benefits. I need to mention that the implementation and post go – live were all done remotely; this speaks to the flexibility and agility of the solution and the adaptability of the RemitONE implementation team.
Lanre Bamisebi , CIO
United Bank for Africa
---
Clients We've Empowered
---
Awards & Accolades
RemitONE wins the Innovation Remittance Solution Remtech Award at GFRID | United Nations Summit 2023!
The Remtech Awards took place at the GFRID Summit where RemitONE was awarded the Innovative Remittance Solution award. This incredible achievement underscores our commitment to revolutionising the payments and remittance industry through our cutting-edge solutions. This award also serves as a testament to our relentless pursuit of innovation and bridging the gap between the banked and unbanked populations, providing greater accessibility and convenience for money transfers globally.
RemitONE wins prestigious award from Wealth & Finance International
Wealth & Finance International named RemitONE as 2016 Best for Money Transfer Solutions – UK, recognising RemitONE for its success in helping money transfer firms provide secure money transfers in a compliant manner at an appropriate price point. The award was based on direct customer feedback after extensive research from the Wealth & Finance International team.
RemitONE awarded a place in the 2017 Parliamentary Review
Fintech software solutions provider RemitONE represented UK's technology industry in the 2017 Parliamentary Review in recognition of their leadership in money transfer software solutions. The invitation to be included in the 2017 Technology Edition was a result of RemitONE's commitment to technical innovation, and to the contribution they make to the UK economy as a whole through their international network of clients and partners.
The Parliamentary Review is a government publication which aims to raise standards through showcasing best practice to the UK's leading officials. Combining political commentary from leading journalists, with sector specific insight from Secretaries of State, Ministers and MPs, the 2017 Technology Edition was sent out to over 35,000 leading policymakers including all MPs, Peers at the House of Lords, Chief Executives, Managing Directors and Chief Technology Officers at Government Agencies, as well as key Executives at organisations in finance, retail and other markets specifically relevant to RemitONE. The total distribution across all policy areas was 250,000.
The future of mobile payments in the money transfer industry
The Telegraph / Business Reporter interviewed RemitONE's Chief Marketing Officer Mr Aamer Abedi and discussed the challenges that businesses face in the money transfer industry and how modern technology and innovation, including digital KYC, IDV, AML and mobile payments, are changing the face of the industry.
As an end-to-end solutions provider, Aamer highlighted how RemitONE offers licensing expertise for start-ups and SMEs, award winning secure, integrated technology for existing players and pre-established send and payout networks for banks, telcos, MFIs, remittance operators and retailers that wish to build a money transfer offering, complete with mobile payment functionality.
RemitONE given an Honourable Mention in the 2018 RemTech Awards
RemitONE received an Honourable Mention in the RemTech Awards as the 2018 Solution Provider for De-risking, recognising RemitONE for its innovative technology solution that helps central banks and regulators gain visibility and business intelligence on all transaction inflows and outflows for their country.
The RemTech Awards – developed by IMTC Conferences and Mohr World Consulting and includes input from the remittance industry's leading experts – showcases the most innovative and outstanding technological solutions designed to improve remittance services worldwide.
RemitONE wins the Industry Choice Award at the 2018 RemTech Awards ceremony
The RemTech Awards – developed by IMTC Conferences and Mohr World Consulting and includes input from the remittance industry's leading experts – named RemitONE as the winner of the 2018 Industry Choice Award. This is a prestigious award based on votes received from the 400+ attendees of the Global Forum for Remittances, Investment and Development event which was organised by The World Bank, the United Nations' International Fund for Agricultural Development and the Malaysian Central Bank. The event was held in Kuala Lumpur, Malaysia in May 2018, with over 400 participants from both the public and private sectors across the remittance domain worldwide.