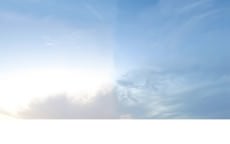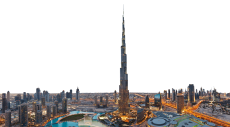 Land
Get up and running quickly with RemitONE money transfer software solution
A secure, fully hosted, fully compliant platform & E-Money license expertise for launching and managing your money transfer business
---
Expand
Rapidly grow your business with the RemitONE Ecosystem
Take advantage of our established network of supply chain connections to grow your business quickly on our money transfer system
---
Flourish
Successfully manage your operation and embrace new opportunities
A complete remittance software platform via online portal, money transfer app, branch, kiosk and agent network, with supporting management information, accessed from anywhere
---
To get you going, and keep you growing
The RemitONE Ecosystem - fueling your success in remittance
Our fully hosted technology, online money transfer software and remittance ecosystem, quickly connects you with major supply chain members in the industry, giving you the perfect environment to get your business going and to grow it rapidly.
LEARN MORE
0
Transactions reliably made
$
0
Value entrusted by the market
0
Countries we are tried and tested in
What Others Say
RemitONE's platform is robust, easy to use, dogged and at the same time affordable. The system does not require rigorous training or technical skills. We make bold to say that procurement of RemitONE revolutionised the profitability of Africash as the product has recorded huge in crease in profitability. The product moved from a nominal product to one of the bank's flagship products since the introduction of the platform due to the improvement it brought in the areas of swift transaction processing and quality of service. In fact, all staff have become ambassadors for Africash due to the efficiency of the system. Riding on RemitONE, Africash has turned loss making and low performing offices to super profit business offices in the bank. Income made in the first year of RemitONE deployment has exceeded the past 4 years income.
Nkiru Udechukwu, Product Manager
United Bank for Africa
We have been able to increase the number of transactions by over 400%, remitted amount by over 200% and profitability by 150% while keeping the remittance charges the same… Since adopting this system we have received a 5 star customer satisfaction rating based on customer feedback. Moreover, the level of one-to-one support we receive from RemitONE is unparalleled.
Ali Hossain Prodhania, Head of International Division
Agrani Bank
As an established leader in remittance in the Caribbean, JMMB went through a rigorous evaluation to modernise our remittance platform. After a successful pilot confirmed the selection of RemitONE, a detailed migration of the existing services and data was completed. The strong functionality of the RemitONE platform allowed JMMB to implement with minimal customisation and the regular updates to the platform continue to add value to our business.
Ernest Edwards, Manager - Group IT Projects
JMMB Group
---
Clients We've Empowered
---
Awards & Accolades