Video: Does Blockchain have a Future in Payments and Remittances? December 13, 2022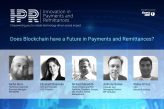 Brought to you by RemitONE, the Innovation in Payments and Remittances (IPR) Global Hybrid event took place on 19-20 October 2022 and included a series of fantastic discussions.
The 90-minute panel session centred around blockchain within the payments and remittance space, how our experts see it evolving, and how blockchain can generate new revenue streams for Money Service Businesses.
The panel included experts from RemitONE and friends and partners in other global companies. In case you missed the discussion, here's a summary of our key takeaways from the industry experts.
Webinar moderator:
Saiful Alom, Technical Customer Success Manager, RemitONE
Panellists:
Elizabeth Rossiello, CEO and Founder, AZA Finance
Richard Meredith, Head of Sales and Key Partners (Southern Europe, UK, Nordics, Israel), MoneyGram
Anthony Barker, Founder and Managing Director, BP Ventures
Walter D'Cruz, CEO, Moneo Solutions
Definitions (taken from: https://www.forbes.com/advisor/investing/cryptocurrency/digital-currency/):
Blockchain: Blockchain is a distributed digital ledger that stores data, most often recording information about digital currency transactions. Blockchain is unique in that it's decentralised, meaning many identical copies of a blockchain database are held on multiple computers spread out across a network.
Digital currency: A form of currency that is available only in digital or electronic form. For example, Cryptocurrency, Stablecoins and Central Bank Digital Currency (CBDC).
Cryptocurrency: A form of decentralized digital currency that isn't pegged to any fiat currency.
Stablecoins: A form of digital currency that is pegged to a fiat currency.
Central Bank Digital Currency (CBDC): A form of digital currency issued by a nation's central bank.
Key Takeaways from the Panel:
The Adoption of Blockchain and Cryptocurrency
To begin the discussion, our experts explored how blockchain and digital currencies have been adopted in recent years. Within the past decade, digital currency especially has had a slow evolution and adoption, with many people avoiding it in preference of traditional payment methods. A specific example given was: in the last 4-5 years in the African market, there has been minimal uptake in the use of blockchain and digital currencies. However, over the past 18-36 months, our panel explain that we're seeing a vast increase in tech-savvy customers seeking out these new digital options – and this shows no sign of slowing down any time soon.
Digital Currencies as a Solution to Common MTO Challenges
Our panel explored some of the use cases for blockchain and digital currencies, demonstrating to the attendees how they can solve common issues for MTOs. For example, using blockchain technology for processing transactions can often be more secure than using cash or other traditional methods as the transaction information is much more easily accessible. Another key feature of using blockchain technology or digital currency is that they make remittances much cheaper and quicker when compared to transferring fiat money. Our experts were keen to share these benefits, encouraging MTOs to delve into the use of this new technology and see how it impacts their business.
How Risky is Blockchain Technology?
Like all new technology, using blockchain and digital currencies for remittances comes with a lot of confusion. However, our experts explain that people's perception of blockchain as risky is based on volatile cryptocurrencies – a different situation from the stablecoins used in real-time for money transfers. In fact, when compared to cash, companies have greater clarity on the journey of digital currencies and what they've been used for in previous transactions. The panel also spoke about this perception of risk stemming from the discrepancies between regulators – the regulators themselves often debate on who should be regulating what and how (a specific example given is in Canada). As a result, the uptake of digital currencies for remittances has been more cumbersome than the industry would like.
Working with Regulators
A key point discussed on the panel was the difficulty with gaining regulatory support and approval. Our panellists speculated that one reason why the use of digital currency isn't gaining much momentum is down to the lack of centralised messaging between the regulators, as well as the increasing churn of regulator working groups (often as a result of political overhaul). Although the collaboration between companies and regulators has improved over recent years, more needs to be done to ensure there is clarity across the industry, especially for start-ups. The panellists emphasised the importance of creating a dialogue with your own regulator and working together to dispel any myths surrounding the use of blockchain and digital currencies in the remittance space.
Key First Steps for Start-Ups
During the discussion, our panellists explained that instead of seeing blockchain and digital currency as a disruption to their entire business model, it's important to simply see it as a shift in your way of thinking. For example, if you have already obtained an API license in the UK or Europe, the process to get approval for using cryptocurrency becomes much more straightforward and can even enable faster business growth during the early stages. Two key steps were highlighted for remittance businesses looking to delve into the digital currency space in a manageable and risk-free way:
Encourage your treasury team to open a corporate account at an exchange and test out using a cryptocurrency account. A key benefit to this starting point is that you don't need a license for treasury settlement. As a result, this can be a simple starting point for testing out how to settle transactions with counterparties using a cryptocurrency account.
On the other side of your operation, another way to test the waters with digital currencies is to simply offer a payment acceptance method that allows your users to use digital currency to pay for their transactions.
There's More to Come
To conclude the panel session, our expert speakers made it clear that the use of blockchain and digital currencies within the payments and money transfer space will become increasingly popular as we move through the next few years. A lot more Fintechs are going to be utilising new technology and customers will become less and less surprised to see these options available. While financial changes are often much harder to gain momentum, it's safe to say that blockchain, cryptocurrency and digital tokens have broken into the money transfer industry and are here to stay.
For more information or to request a free consultation with one of our money transfer specialists, please email marketing@remitone.com
What next?
Now that you've caught up on the panel discussion, we want to help you get the most out of it and plan for 2023.
Tap into our experts and schedule a free consultation.