UK based international MTO Daytona Capital Management adopts the RemitONE platform March 30, 2017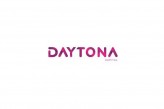 Daytona and RemitONE join hands to facilitate secure and seamless multichannel transactions across multiple corridors.
International money transfer operator Daytona Capital Management and FinTech solutions provider RemitONE have signed agreements to commence a modern approach to implementing the latest remittance technology, including sophisticated KYC & AML procedures, to offer a range of convenient money transfer services to customers across multiple corridors in the UK, Africa, the Middle East and South Asia.
Daytona Capital Management, together with its associated companies, holds licenses and approvals to operate in 34 countries and has a global payout network in partnership with leading banks, post offices, retailers and mobile network operators.
RemitONE provides state-of-the-art FinTech solutions, including robust & compliant multichannel money transfer platforms and connectivity to an impressive network of money transfer operators, banks, mobile network operators and remittance hubs worldwide.
The joint project involves facilitation, monitoring and settlement of agent, online and mobile based transactions across multiple jurisdictions. This approach is designed to empower customers by giving them choice and access to the worldwide community.
Mr Sohail Nizami, Executive Director EMEA at Daytona, and Mr Aamer Abedi, CMO at RemitONE, together commented:
"Daytona and RemitONE are proud to be embarking on this ambitious project of offering a range of money transfer services that are convenient and cost-effective for people around the world. We see a unique value in our partnership and are confident in our joint potential. We look forward to working together."