RemitONE and MFS Africa Tie-up May 24, 2019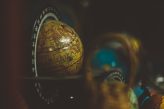 RemitONE and MFS Africa, the two leading brands in the money transfer industry, have teamed up together to provide an end to end money transfer solution to the market. The solution includes RemitONE's award-winning and industry leading money transfer platform which is plugged into MFS Africa's award winning and vast payout network in Africa.
The joint partnership is a compelling proposition for money transfer operators in sending markets as it gives them RemitONE's multi-channel compliant platform and the ability to send money, airtime, banks transfer and mobile transfers to anyone in Africa through MFS Africa's payout network.
The solution is also highly useful for banks and microfinance institutions in Africa who can gain instant access to a proven platform and vast delivery network across the continent. This digital solution also keeps transactions in the formal landscape, encouraging senders to move away from cash-based and informal channels.
MFS Africa Founder and CEO Dare Okoudjou said: "We're excited to join forces with RemitONE to bring our platform to even more partners. Through our API, now built in to the RemitONE platform, partners can reach our network of over 180 million mobile wallets across sub-Saharan Africa. Mobile money is by far the most accessible and furthest-reaching channel for African consumers, and we're proud to leverage the power of mobile money to reduce the costs of remittances into and within Africa."
RemitONE Founder and CEO, Anwar Saleem said: "I'm really excited about this partnership. What we are trying to do here is bring together each other's strengths, blend them into an exciting new end to end solution and offer it to the money transfer operators and banks who might be lacking in technology and access to the African markets. The ultimate aim for both RemitONE and MFS Africa is to make it easy and cost-effective for people to send money home. We believe this solution is a step in the right direction for everyone."
About MFS Africa
MFS Africa is a leading Pan-African fintech company, operating the largest digital payments hub on the continent. The MFS Hub is connected to over 180 million mobile wallets in Sub-Saharan Africa, offering unparalleled reach for financial services providers. The company allows merchants, banks, mobile operators and money transfer companies to take advantage of the unique ubiquity of mobile wallets as a safe, convenient, and cost-effective transaction channel. The company works in close partnership with players across the ecosystem to bring simple and secure mobile financial services to un- and under-banked customers, and Africa's growing digital consumers. For more info on MFS Africa, please visit http://mfsafrica.com/.
About RemitONE
RemitONE is the leading provider of multi-channel money transfer platforms for banks, telcos and money transfer operators (MTOs) worldwide. Organisations of all sizes use our platforms to run their remittance operations with ease and efficiency by reaching out to their customers via multiple channels including agent, online and mobile. For more information on RemitONE, please visit https://www.remitone.com.