RemitONE – AZA Partnership to Provide an End-to-End Money Transfer Solution March 9, 2021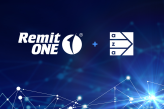 RemitONE, the leading provider of money transfer software solutions, announces its partnership with AZA, Africa's largest non-bank currency broker.
This symbiotic partnership is a compelling proposition for money transfer operators sending money to Africa. Customers can now benefit from both RemitONE's multi-channel money transfer platform and the ability to send money, airtime, bank transfers, and mobile transfers to Africa through AZA's payout network.
AZA is a fully regulated Authorised payment institution by the FCA for the UK & Bank of Spain for Europe that specializes in both P2P & B2B last-mile payouts through its API solution across eight regions namely Nigeria, Ghana, Senegal, Uganda, Morocco, South Africa, UK and SEPA Region. It has immediate plans to expand to Côte d'Ivoire, Mali, Togo, Cameroon, DRC & Egypt within this year. AZA currently works with top-tier MTOs including Western Union, World Remit, Azimo, IDT (Boss Revolution), and is excited to add RemitONE to their list of partners.
"Our partnership with RemitONE takes us one step closer to simplifying cross-border payments in frontier markets," says AZA CEO Elizabeth Rossiello. "Being a market maker, our focus has always been to offer the most competitive pricing to our customers and we are looking forward to serving more customers globally in partnership with RemitONE."
RemitONE customers who are looking to take advantage of AZA's competitive rates and payout network can easily integrate with AZA's plug-and-play solution and gain access to these benefits immediately.
"We are very excited about this partnership, RemitONE and AZA are aligned on the core value of using technology to empower remittance and our aim to make it easy and cost-effective for people to send money home," says RemitONE CEO Anwar H Saleem. "Our services complement each other and our partnership will ensure that we deliver a rich customer experience."
Customers can benefit from both RemitONE's highly successful and compliant money transfer platform as well as the ability to send money, airtime, banks transfer, and mobile transfers to Africa through AZA's vast payout network.
Take advantage of the RemitONE and AZA partnership by contacting marketing@remitone.com
About AZA
AZA is an established provider of currency trading solutions that accelerate global access to frontier markets through an innovative infrastructure. By leveraging cutting-edge technology in their flagship products, TransferZero and BFX, they are able to significantly lower the cost and increase the speed of business payments to and from frontier markets. TransferZero is their B2B2C product, which provides both wholesale currency purchase and retail settlement via their robust API. BFX is their B2B over-the-counter platform for businesses with wholesale currency needs, especially those paying partners and suppliers. Their partners utilize AZA's hybrid financial infrastructure and deep local knowledge to manage liquidity and send payments to dozens of bank networks and mobile money operators across Africa. They are licensed by the UK's FCA and the Bank of Spain. For more information, visit: www.azafinance.com
About RemitONE
RemitONE is the leading provider of money transfer software solutions for banks, telcos, and money transfer operators (MTOs) worldwide. Organisations of all sizes use the RemitONE platform to run their remittance operations with ease and efficiency by reaching out to their customers via multiple channels including agent, online and mobile. For more information on RemitONE, please email marketing@remitone.com