Video: Compliance for Money Transfers April 1, 2021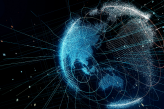 Compliance is a top priority for the money transfer industry, with remittance volumes rising, more corridors being connected through sophisticated networks and all organisations are subject to local, national and international regulations.
The rise of digital remittance is gradually changing the landscape and compliance must match that pace of change. While technology has added to the complexity it also offers very effective solutions.
Watch the RemitONE Webinar to hear viewpoints from industry experts:
Arif Saleem, CTO, RemitONE
Mark Allcock, CEO, EngineF
Ibrahim Muhammad, Independent Payments Consultant
Muhammad Inuwa, Head of Compliance, AZA Finance