Meet Selim Mohamdi December 13, 2021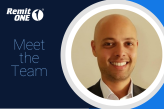 Company Role
Business Development Manager
Favourite Quote
"Losers are winners who quit. Even if you lose you still win, if you don't quit" – Cus D'Amato
Top 3 Podcasts/Books?
Art of War – Sun Tzu
Nicomachean Ethics – Aristotle
The Alchemist – Paulo Coelho
What is something people in your industry have to deal with that you want to fix?
The main thing we're trying to do in the industry is give people across the world access to the right technology, no matter their business size. It's important to offer a range of features and modules in our software so we can easily support businesses with their scalability.
What do you do at RemitONE?
I've joined the RemitONE team as a Business Development Manager as part of the Sales team. I am helping develop both the LATAM and West-African markets, as well as continue to build strong relationships with other MTOs and clients in the remittance space.
What are your credentials/experience for working in your position?
I have over 8 years of sales experience for various companies in the UK and Europe, including HP Inc and Currencies Direct. I've also spent time working as a Client Acquisition Manager and BDM so have good knowledge of customer-facing roles.
What do you like about working at RemitONE?
There's a lot of good qualities about RemitONE; the key one for me is that the entire team is really ambitious and creative. We all work together to make ideas come to life and to come up with new initiatives and techniques. The environment is also really supportive, meaning we have a great team spirit!
What are the values that drive you?
The main values that drive me are to work hard, persevere and always be yourself.
What's your background and what do you enjoy doing when you're not working?
I'm currently living in Marbella, Spain where I work remotely for RemitONE. I often spend my free time outdoors, playing sports or skateboarding. But I also love the creative industry – I always find time to DJ or visit theatres.