Meet Francisco Lopez November 22, 2021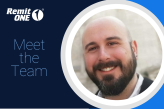 Company Role
Application Support Engineer
Favourite Quote
"If you want to go fast, go alone. If you want to go far, go together"
Top 3 Podcasts/Books?
Lady of Avalon – Marion Zimmer Bradley & Diana L. Paxson
The Forest House – Marion Zimmer Bradley & Diana L. Paxson
The Mists of Avalon – Marion Zimmer Bradley
What is something people in your industry have to deal with that you want to fix?
The industry has high expectations and we're attempting to go above and beyond our clients' needs!
What do you do at RemitONE?
I handle customer's modification requests, conduct feature updates, assist with app building, carry out integrations and fix other small issues and bugs.
What are your credentials/experience for working in your position?
I have 10 years of customer service and customer care experience which helps me with the client-facing aspects of the role. I also have extensive experience in data analysis, as well as participating in a BootCamp in programming. I am also multilingual.
What do you like about working at RemitONE?
The thing I like most about working at RemitONE is my colleagues. Everyone is really approachable and always make themselves available when I need help.
What are the values that drive you?
2 key values are:
Never stop learning.
Succeed together.
What's your background and what do you enjoy doing when you're not out working?
I was born in a small town in southern Spain but moved to the UK where I now live in Manchester. I love to walk through nature and although I live in a city, I have a wild, green area next to my home where I like to walk on sunny days. If it's raining I prefer to spend my time playing video games, doing some DIY or watching movies with friends.