Innovation in Payments and Remittances (IPR) Global 2022 – Brought to you by RemitONE November 14, 2022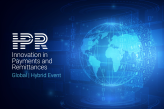 RemitONE was pleased to bring to our great industry the Innovation in Payments and Remittances (IPR) Global event at The Westin Hotel, London, UK, that took place from Wednesday 19 to Thursday 20 October 2022.
IPR Global is the ultimate hybrid event for those passionate about transforming the money transfer industry. The event brings together global industry stakeholders, visionaries and business leaders to make informed decisions and drive positive change in the industry.
The IPR Global event featured 30 prominent industry speakers, including leading experts from Al Fardan Exchange, JMMB Money Transfer, Moneygram, RemitONE and many others from the money transfer supply chain.
Over 1000 online and 100 in-person attendees took part in the expert panel sessions, training courses and networking breaks at The Westin Hotel and on the dedicated online platform.
Watch all the panel sessions on-demand here.
The Growing Money Transfer Industry: Unlocking new revenue streams and seizing opportunities
Partnerships and Interoperability in the Payments Ecosystem
Mobile Money and the Utilisation of Super Apps
IPR Course: RegTech for Compliance in the Money Transfer Industry
Building Operational Resilience in a Digital Industry: Security, KYC and Compliance
Saving the Crucial Role of Agents and Banks in the Remittance Industry
Does Blockchain have a Future in Payments and Remittances?
IPR Course: The Ultimate Guide for Start-Ups
What next?
To discuss any of the panel sessions or to get more information on how RemitONE can support your Money Service Business, get in touch with the team at sales@remitone.com