Innovation in Payments and Remittances (IPR) Awards 2022 November 14, 2022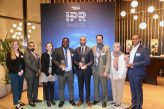 RemitONE is thrilled to announce the winners of the 2022 Innovation in Payments and Remittances (IPR) Awards.
2022 Innovation Award:
Winner: Al Fardan Exchange
Honourable Mention: Currencycloud
2022 Social Impact Award:
Winner: PayAngel
Honourable Mention: TerraPay
2022 Exceptional Customer Experience Award:
Winner: Al Fardan Exchange
Honourable Mention: City Express Money Transfer
The IPR Awards are a celebration of the money transfer community and the achievements of the industry's best and brightest. Money Service Businesses (MSBs), including Money Transfer Operators (MTOs), Banks, Fintechs and Telcos, entered themselves for individual award categories by completing a category-specific submission addressing the criteria highlighted by the judging panel.
All submissions were reviewed by the expert Judging Panel comprised of leading independent experts from various money transfer and payments-related professions:
IPR Awards Judging Panel
Sharon Gibson, CEO, JMMB Money Transfer
Elizabeth Rossiello, CEO and Founder, AZA Finance
Hugo Cuevas-Mohr, Director, Mohr World Consulting
Assad Alawneh, CEO, Alawneh Exchange
Leon Isaacs, CEO, DMA Global
Walter D'Cruz, Director, Moneo Solutions
After the first round of judging, the finalists for the awards were announced in September 2022. The Judging Panel then reviewed all finalist entries and chose the category winners in an anonymous scoring process.
The award winners were announced at the IPR Awards ceremony during the IPR Global Hybrid event in London, UK from Wednesday 19th to Thursday 20th October 2022.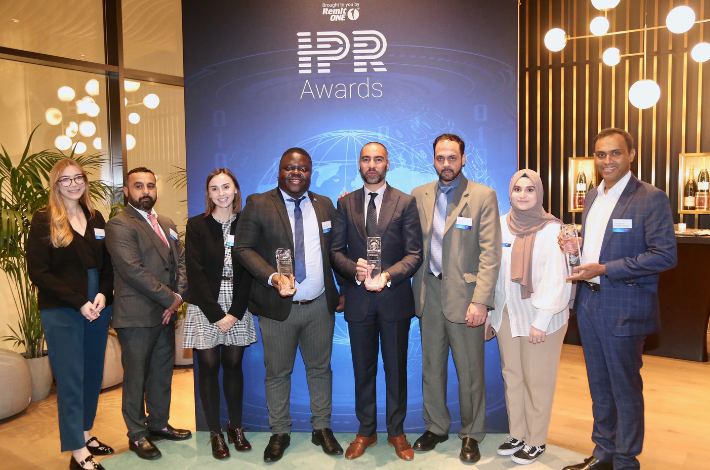 Finally, we'd like to thank all the companies for their submissions and extend our congratulations to all the IPR Awards Finalists.
2022 Innovation Award Finalists:
Al Fardan Exchange
Currencycloud
Al Muzaini Exchange
NOW Money
PisoPay
2022 Social Impact Award Finalists:
PayAngel
TerraPay
MFS Africa
2022 Exceptional Experience Award Finalists:
Al Fardan Exchange
City Express Money Transfer
National Development Bank PLC
Noble Travel and Money Exchange
Tempo France – Money Transfer
About Innovation in Payments and Remittances (IPR)
In 2018, RemitONE launched Innovation in Payments and Remittances (IPR) to bring together various industry supply chain members to drive positive change. Through events and research reports, IPR brings together senior business leaders dedicated to enhancing the industry, enabling them to think big, share best practices, engage, learn, discover, create opportunities and shape change. With the power of collective insight, we can push innovation and industry growth boundaries and benefit from better outcomes.
The first IPR event was held in the iconic London landmark, The Shard. In 2021, due to the pandemic, the event was hosted online and attracted over 3,000 registrations worldwide. The IPR events are organised throughout the year to help industry stakeholders, visionaries and business leaders make informed decisions that ultimately benefit the consumer.
About RemitONE
RemitONE is the leading provider of end-to-end money transfer solutions for banks, money transfer operators (MTOs) and fintech start-ups worldwide. Our award-winning money transfer and compliance software products and consulting services – including MSB licensing, bank account provisioning and connections to our clients and partners – are tailored for the global money transfer market. Organisations of all sizes use our platforms to run their remittance operations with ease and efficiency by reaching out to their customers via multiple channels, including agent, online and mobile.
For more information, or to view all the photos from the IPR Awards ceremony, please contact marketing@remitone.com