How to Start a Money Transfer Business: Collaboration and Key Partnerships April 26, 2023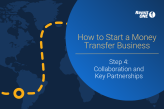 Authored by Ibrahim Muhammad, Senior Consultant at RemitONE
Ibrahim Muhammad is a highly passionate payments professional with over 20 years of experience in Money Transfers and provides specialized consultancy to start-ups and incumbents.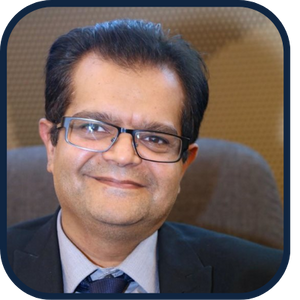 So far we have covered various topics as part of our 'How to Start a Money Transfer Business series', including information on the basics of getting started with a Money Service Business (MSB), followed by the licensing options available to new MSBs with a particular focus on the UK. We have also covered a critical area of managing AML and Compliance for MSBs. In this article, we are covering yet another important topic: creating and maintaining collaborations with key stakeholders and partners in order to establish and grow your MSB.
What Partnerships Will I Need?
Establishing and maintaining the correct type of partnership is at the core of any MSB, particularly those offering cross-border remittances. There are several types of partnerships that an MSB needs to consider, as specified below:
Banks
Depending on the business model, MSBs might need to maintain bank accounts both domestically and internationally to facilitate the secure collection of funds from their customers and enable the transfer of funds. For international transfer of funds, MSBs can establish relationships with banks in the receiving countries for the remitters to send funds to their beneficiaries, primarily in the form of credit to bank accounts.
Today, the majority of banks offer APIs wherein the MSBs can directly and securely facilitate the instant transfer of funds to the relevant beneficiary accounts. Banks play a significant role in the fund flow and are the heart of the entire payment ecosystem. MSBs can opt to establish a relationship with a single bank in each of the receiving countries in order to facilitate the transfer of funds either to the same bank account or any other third-party bank account within the same jurisdiction. MSBs need to maintain sufficient funds upfront with each of the banks they establish relationships with to ensure the timely processing of funds to the beneficiaries' accounts.
Money Transfer Network Operators
For new MSBs, it might be quite challenging to establish a bank account easily, mainly due to de-risking factors as well as liquidity constraints. Therefore, a quicker route is to collaborate with an established Money Transfer Network Operator that can facilitate cross-border payments to a wider network.
The advantage MSBs can have by establishing relationships with such operators is that they will have a single hub to facilitate pay-outs to different countries. This solution also empowers their remitters to send funds instantly and securely to their beneficiaries in the form of credit to bank accounts, cash collection or even mobile wallets in the receiving countries (subject to business and regulatory arrangements in place).
Payment Networks
MSBs that accept payments via cards or bank transfers from their customers (remitters) need to also maintain relationships with payment gateways and payment acquirers. As the trend is moving more towards cashless payments, it is important that MSBs maintain this type of relationship with payment networks. The majority of payment gateway providers and acquirers offer several types of pay-in channels for the remitters of the MSBs, such as VISA, Mastercard, and Paypal, and even facilitate direct bank transfers on the sending side.
Mobile Money Network Operators
Mobile network operators can help MSBs to reach customers in remote or rural areas who may not have access to traditional banking services. MSBs can partner with relevant operators to offer mobile money services. Several players in Africa such as M-PESA in Kenya have been pioneers in offering these mobile money services.
Retail Networks
Retail shops and other types of outlets are also important partners in the remittance ecosystem. They usually collaborate with money transfer operators, mobile money network operators or banks to become cash-in our cash-out channels. MSBs can also consider establishing relationships with retail networks that have extensive physical brick-and-mortar branch presence in the receiving countries.
Key questions to consider
MSBs need to ensure that they consider a range of factors before partnering with any of the aforementioned entities. Below are some of the key questions that an MSB needs to consider for it to decide on the right partnership:
Does the partner fit into the business goals and model of the MSB?
Are they regulated/registered in the relevant markets?
Are they trustworthy, reputed, and transparent in pricing?
Do they offer competitive rates and commissions?
Will the partnership bring in more revenue, and increase the customer base of the MSB?
Overall, partnerships are a critical component for the growth and success of the MSBs. By partnering with the right entities, MSBs can expand their global reach, and improve their product types and services offered while also meeting the needs of their customers in various jurisdictions.
What next?
Thank you for taking the time to engage with our 'How to Start a Money Transfer Business' series – we hope you have found the content insightful!
If you're looking to launch a Money Service Business or grow your existing business, RemitONE offers a comprehensive solution with our RemitONE Launchpad service. This bespoke service is designed to guide you through regulatory hurdles, support you with compliance requirements, and much more.
Our expert team will provide you with tailored advice on your unique requirements and objectives. We're dedicated to helping you land, expand and flourish, and have a proven track record of successfully supporting all our clients at every stage of the process.
So, if you're looking for a reliable and experienced partner to provide end-to-end support, please don't hesitate to get in touch with us.
Tap into our experts and schedule a free consultation to get started.