COVID-19 update from RemitONE March 25, 2020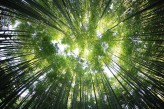 Dear All,
We wanted to let you know that we at RemitONE are committed and well-prepared to keeping your remittance services running smoothly – the way you're used to.
Our strategy is now designed to mitigate the risks that accompany the COVID-19 pandemic.
Our strategy ensures the following:
Our employees are safe
All services continue running as normal
Our Employees are Safe

Our first commitment is to the health and safety of our staff. We can confirm that all staff are healthy and ready to help and support our customers. We have been implementing remote working for over 3 years now, and therefore already offer flexible working locations and hours to help our staff. Since Thu 12 March 2020 we have limited travel for all employees, closed our offices and moved to phone and video calls for meetings.
All Services Continue Running as Normal

We have increased our infrastructure capacities to ensure our services continue to run with no downtime or hiccups. With the strong foundations and structures that support remote work, we are confident that the COVID-19 outbreak will not impact our ability to continue to provide our services as you'd expect. If you have any concerns though, please reach out to our support team using the usual channels.
What's Next?

We will continue to closely monitor the evolving situation with COVID-19 and will follow the guidance of the health and government authorities in the cities and regions where we operate. Our priority remains the safety of our colleagues, customers and partners.
Should you have any questions or concerns, please don't hesitate to contact our team on info@remitone.com 
FAQ's
How will Covid-19 affect the operations of RemitONE in all regions?
We will continue to trade as normal and will be fully operational during this time and have put in place a robust remote working policy to ensure we are fully operational.
Will we still be able to process transactions as normal?
Yes, we will ensure there will be no disruption on our systems, however certain pay-out partners or add-on service providers may have their own policy. You would need to check directly with them.
Will we still receive support and help from RemitONE?
Yes, our sales, support and billing teams are fully operational and equipped to deal with your needs and issues, and our hours of business will remain unchanged. Please continue to reach out to us using the usual channels.
How long are RemitONE staff likely to be working remotely?
We do not know at present but will continue to follow the up-to-date guidance provided by the relevant authorities.
Sincerely,
The RemitONE Team