A New Generation of Remittance Companies for a New Generation of Remitters May 15, 2014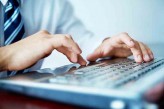 Technology has become the backbone of many of the activities we perform in our daily lives, and more often than not its use is so immersive that we do not even recognise its presence.
In our industry too, more now than ever before, advances in technology are bringing about huge changes in the way people send money and how they receive it. This means great opportunities for many, but also the risk of obsolescence for those who refuse to embrace the future.
Take for example mobile payments. Throughout Africa, small transfers to Mobile Wallets, which can then be spent directly by recipients, have meant that the unbanked are becoming less reliant on cash. This gives them a flexibility and security that they had not been afforded before.
Online remittances from sender countries are exploding, as regulatory requirements make cash transactions harder, and a changing clientele prefers to create transactions from their sofa in their own time rather than queueing in busy remittance outlets, even if it costs them marginally more. Facebook's rumoured entry into this sphere shows what the competition could look like in the near future.
Delivery networks too are consolidating, with a number of aggregators appearing in the market. These players make use of real-time routing algorithms to deliver transactions using the best corridors available, and thus provide better service at lower cost.
All these advances are built on technology – and those who ignore this do so at their own peril. Of course, technology is disruptive and comes at an initial cost, and this is where some degree of boldness is required by businesses. In terms of cost, there are ways by which this can be minimised, such as integrating with existing players, or utilising open source tools and underlying technologies rather than costly proprietary ones. We at RemitONE hope that we have something to offer on both these counts, through our R1 Community and our use of industry-standard Open Source enabling technologies, including Linux, PHP and PostgreSQL.
All this said, preserving the bricks and mortar outlets is still unquestionable, as many of those who remit and collect are not yet able to utilise these new methods. Our experience with banks and large MTOs shows us that there is still considerable scope for improvement in these traditional models. The centralised management of large networks of branches, control of transaction flow in security-conscious environments and integration with core banking systems all require advanced technological solutions, but in a more traditional setting.
Further there are many organisations with large branch networks who are not leveraging their networks for remittance purposes. This is where RemitONE, as a technology provider, can help them jump-start a successful business diversification, through the use of an established platform that they operate themselves, rather than operating under other large players such as Western Union or Moneygram, who would then take the lions share of profits.
Finally, despite all the regulatory and financial difficulties of recent years, at RemitONE we continue to see an incessant barrage of enquiries from startup remittance companies, showing that opportunities in the new spheres of technologically advanced remittance are growing. But all is not rosy for these beginners in the game, and the going will get tougher as the heavyweights get into the market. But corridor specialism will always have a place, and so we would advise these startups to do their homework, persevere, and focus on nurturing relationships with a technology vendor that provides value added services, and they will have a greater chance of success. Those startups trying to go it alone will probably find it a big challenge.