RemitONE given Honourable Mention in the RemTECH AWARDS July 7, 2017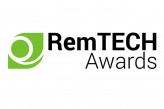 Fintech software solutions provider RemitONE received an honourable mention in the 2017 Remittances Innovation Awards (RemTECH Awards).
The RemTECH Awards were developed to showcase the most innovative and outstanding technological ideas designed to improve remittance services worldwide. The award winners are companies, groups, collectives or individuals that come up with ground-breaking solutions that benefit the market ecosystem, improving transparency, speed, cost and reliability for the companies and end-users that send and receive remittances every day.
The competition was open to contestants from all over the world. A number of categories had been set up to help entrants determine the best attributes, including End User Experience, Innovative Agent Solution, Back Office Solution, Compliance and Customer Service – plus wider considerations such as Social Impact. A judging panel of industry colleagues selected the nominated entries and the winners. Participants included Wirecash, TransferTo, Ping Express, Transfast, Oklink and Azimo.
As the leading provider of innovative technology in the remittance sector, RemitONE scores well as an enabler to remittance providers in each of those categories. Given the wide range of firms involved in the RemTECH awards, receiving an Honourable Mention is a significant achievement for RemitONE.
"The 680 billion dollar money transfer industry plays an important role in allowing migrant workers to directly support loved ones back home" says Anwar H Saleem, RemitONE CEO. "We provide end to end money transfer solutions, from consulting services, through to technology platforms and business growth via our client and partner network.
We are delighted to have been selected for an Honourable Mention by RemTECH. It reflects our commitment to offering thought leadership and technology best practice in an industry that serves lower paid workers and millions of unbanked people around the world. It also reflects our strong capability in supporting remittance providers globally."
RemitONE is a leading FinTech & business services firm that breathes innovation and excellence into the remittance world for all types and sizes of organisations including banks, money transfer operators, micro-finance institutions, telecom firms and start-ups. Operating in over 100 countries across every continent, RemitONE is recognised as an established, trusted brand and the leading provider of fully hosted end-to-end multi-agent, multi-channel, multi-currency and multi-region money transfer software solutions, consulting and support services. Through the application of innovative technology, RemitONE helps the industry better serve their customers, better manage their business network relationships and stay compliant with financial regulations.
Useful Links: