Kabayan Remit adopts RemitONE's platform to manage money transfer to The Philippines October 31, 2014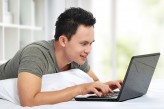 Kabayan Remit adopts RemitONE's Money Transfer System to provide their customers with a reliable platform enabling them to send money online and via their offices.
UK based Kabayan Remit, trading name of Kabayan Capital Ltd, have chosen RemitONE as their preferred money transfer platform provider for their growing remittance business. Kabayan send money from the UK to The Philippines. They are focused on assisting their hardworking 'kababayan' send money to their loved ones.
Kabayan continuously endeavour to provide reliable, safe and cost effective remittance services to their customers. They wanted a robust, compliant and secure online money transfer platform that could integrate with third-party delivery networks in The Philippines with ease; ensure enforcement of compliance procedures and sustain rapid growth.
Mr Simon Roberts, Finance Director, Kabayan Remit, said, "After reviewing several money transfer platforms we decided on RemitONE because of the flexibility of the platform and the client focussed service provided by the whole team at RemitONE. They understand the money transfer sector and take a professional, business orientated view to effectively support Kabayan Remit's rapid growth".
Mr Ziad Mannan, Director of R&D, said, "Kabayan are a company we admire for their forward thinking, professionalism, ambition and drive to providing an excellent customer experience. We look forward to continuing our journey with Kabayan."