VIDEO: How money service businesses can maintain growth during a global pandemic December 2, 2020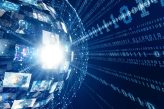 We spoke to four RemitONE clients from different parts of the world to gain global insight on how Money Service Businesses can maintain growth during a global pandemic. Watch the following interviews to find out how they achieved this:
Stone Atwine, Founder and CEO of Eversend
Eversend is a mobile-only African banking company that specialises in cross-border money transfers for African migrants within the continent. Stone and his team realised that most the MSBs were focused on moving money from the west into Africa and saw an internal gap in the market.
He found that 70% of people leaving African countries were moving to other African countries and 43% of money transferred to African countries was also being transferred from other African countries, so it was certainly a major gap to fill. Currently, they cover Kenya, Uganda, Rwanda, Ghana and Nigeria but they plan to expand to other countries in the near future.
The pandemic hasn't had a major impact on Eversend's numbers and Stone attributes this to their forward-thinking nature. He explains: "Looking at new markets always helps. When we started working in Nigeria, for example, within a month we made a massive turnaround." He also mentions how the Eversend app and their use of RemitONE helped keep them steady, as they don't have to worry about compliance and ledgers because it's all handled for them.
He adds that they also began working as an aggregator for other companies: "We built our own API-based platform on top of the RemitONE core system and made payment rails available for other companies so they're able to plug right in. So the capacity we have at Eversend is to reach about 100,000 people but with our partners using the rails that we built, we're able to act as an aggregator for companies that might not even be traditional money transfer companies."
However, COVID certainly made its presence felt in March, April and May of this year. It was in June that Stone started to notice a "bounce-back" where "people who had traditionally been using brick-and-mortar money transfer operators shifted to digital transfer" as they began to notice the benefits of transferring money from the comfort of their living rooms without having to risk their health.
Stone believes: "What I think we'll see at the end of all of this is a major accelerated adoption of online money transfer because it's basically becoming the norm. It was always going to build up but COVID has certainly had a catalytic effect." He also sees a trend in the future where existing services could be plugged into other existing players. "We see an opportunity where companies that are not traditional money transfer companies could be brought into the game." He also sees cryptocurrencies becoming a major player in Africa in the coming years as it potentially simplifies a lot of processes when it comes to moving money around.
For more information and to speak to one of our experts please email marketing@remitone.com
A fully-owned subsidiary of Bank Asia, BA Exchange is the 1st fully-owned subsidiary of Bank Asia in the UK. Almost 10 years ago, a major money transfer company went under and almost overnight, thousands of customers lost their money. At the time, the central bank advised a few banks to come to the UK to facilitate money transfers through legal channels and they were one of those banks.
In the last decade, they've managed to position themselves as a safe and secure channel for Bangladeshis living in the UK to send money back home. They've managed to do this by using technology and services such as RemitONE to help simplify and streamline the money transfer process.
Azad said: "Even before I joined Bank Asia I knew about RemitONE as I used the same software in my previous bank." To explain why the platform works so well, he offers an example: "If a customer sends money at 6 pm UK time to be paid over the counter in Bangladesh, he needs to convey the PIN to his beneficiary by waking him or her in the middle of the night because of the time difference. If the remitter wants to convey the message the following morning, the banks will be closed, again due to the 6 hour time difference. With RemitONE, we were able to send text messages to both the sender and receiver with a PIN that they can simply present at the bank."
RemitONE also has the option to deliver text notifications to the customer to inform them of rate increases and the ability to send reminders, which they have found to be invaluable services. These are services that have proven particularly important in the last 8 months as COVID has continued to take a stranglehold on the sector. Azad said: "While everyone was looking at how they can reduce costs by using a cheap software we were looking at the trends of the sector and whether the software can meet the needs."
For them, many of their older clients believe in something they can "see and touch" so that means having to find a comfortable middle ground. He explains: "To serve both the older and younger generations, we took the initiative as to how we can serve customers physically as well as online. To divert customers online, we focused on how we can make it simpler and easier to use and how we could offer better rates."
When the pandemic started back in March, many MSBs were closed as a result of the lockdown, but BA Exchange was Abel to remain trading and serving their customers throughout via their online service.
He also adds: "People in the UK were generously helping their families back home in Bangladesh and it was so satisfying that they were able to use our services when most others were shut. We serve many doctors and NHS staff who were using our apps during their break in hospital, I won't forget this experience and I thank RemitONE as without their support we wouldn't have been able to do that!"
For more information and to speak to one of our experts please email marketing@remitone.com
Andrene Roper, Business Development Manager of JMMB Money Transfer
After a rebranding in 2015 that brought it more in line with the wider banking group, JMMB Money Transfer has its roots in the Caribbean island of Jamaica but has a client base spanning over 150 countries, with their primary markets the USA, UK and Canada, alongside several Caribbean countries. It began life as a company that specialised in providing intra-island services but has greatly expanded in recent years.
From their days as Reggae Money Express, JMMB Money Transfer has always maintained a client-centric approach that has allowed them to expand exponentially abroad. According to Andrene, it's their use of the RemitONE platform that has facilitated this growth.
She explains: "JMMB Money Transfer aims to become synonymous with convenience, competitive rates and even faster delivery of money to our clients, backed by exceptional client experience. Using the RemitONE platform, has in part, enabled us to better deliver on our promise to clients, by increasing the speed of delivery of transactions and allowing clients to meet their financial needs."
Andrene and her team's research revealed that the scattered Jamaican population, by and large, is seeking a safer, faster and more cost-effective money transfer alternative to traditional brick and mortar agents. That's why they have managed to flourish despite COVID, though during the initial months of the pandemic, there were "technological challenges to overcome, as well as governmental restrictions (curfews and work-from-home mandates), which affected the delivery of service" to both their international partners and clients.
Of course, being a largely technology-driven company, they were able to pivot their strategy, which led to some significant growth in the second half of the year. They anticipate even further growth in the years ahead as the world adapts to the post-pandemic 'new normal', a positivity reinforced by an increase in the use of their Deposit to Account service, which facilitates deposits to any financial institution in Jamaica.
Andrene adds: "We're anticipating considerable growth in for the cross-border remittance industry post-pandemic. JMMBMT has and will continue to scan the environment to capitalise on business opportunities as they become available."
For more information and to speak to one of our experts please email marketing@remitone.com
RemitONE have been onboard with Nation Transfer right from the nucleus stage of the licensing process so we have quite a close connection with Musab and his team. The vision behind the company was to fill a gap in the market in Eastern Africa, where only transfer services were severely lacking in digital technology.
Company founder (and Musab's father) Abdirashid Abdi worked in MSB services over 20 years acquiring a vast wealth of experience in that field. But Musab admits his father was coming from a very old school background. Musab had been working as a compliance officer for many years and saw the way the tides were turning as far a digital was concerned so with his father's experience and his forward-thinking ideas, there was a definite opportunity to move forward and create a platform that "provides a simple, user-friendly and competitive service for Eastern Africa, the Middle-East and Europe."
Musab understands that the digital transition isn't going to happen overnight, as first-generation users are far less likely to be willing to go completely digital than second and third-generation users, so he's definitely playing the long game. Right now, it's the older generation that's sending the lion's share of the money, so, Musab explains: "We wanted to familiarise the agents we have in place already with the app. These are partners that myself and my father have managed to build over the years so we have great relationships with them. It's then up to these agents to essentially sell the online aspect and we understand this is something that's going to take time."
Ultimately, they want to make the user feel independent and not dependent on the agent and that's going to involve a lot of time making users feel comfortable. The agents will be able to talk through the app with their customers but in the long run, it's down to the individuals to make the change. Musab is quite open when it comes to one major hurdle here.
He adds: "The trouble is incentivising agents who have traditionally based all of their decisions on the amount of commission they're going to get. Because when you're moving everything online it means that have to change the way they operate and not everyone is willing to move with the times so willingly."
Whether they're willing or not, it's arguable, of course, that COVID is chiefly what has necessitated these changes. The pandemic meant they had to delay their plans to connect with payout partners and get online straight away. He said: "The pandemic caused a lot of changes to the market so we had to rally our business strategies together and focus on the agents and our marketing strategy to buy ourselves some time. The pandemic put us back but challenges are always there and, honestly, I think the business turned out even better than we imagined."
Musab also spoke about how they recently obtained their MSB license through RemitONE, which took a little longer because of the pandemic. They applied in February and it came through by July, which is quite remarkable given the circumstances and proves that pandemic or no pandemic, growth is always possible as long as you're willing to push through.
For more information and to speak to one of our experts please email marketing@remitone.com
Conclusion – COVID-19: An agent of change
The pervasive atmosphere amongst the sector appears to be one of defiant optimism in the face of some pretty sobering stats. The vast majority of the challenges posed by the pandemic, however, are either short-term by nature or have, in some of the cases outlined above, already been overcome.
Remittance will always represent a lifeline for developing countries and as technology adoption continues to penetrate every part of the globe, digital transformation is something that can't be ignored any longer. Nobody is going to remember coronavirus as a 'good thing' but it could at least be recognised as an agent of change and change is often necessary, even if it feels a little intimidating at the time.
For more information and to speak to one of our experts please email marketing@remitone.com