The Telegraph / Business Reporter video interview with RemitONE
RemitONE Marketing Director, Aamer Abedi, shares his insight on mobile payments in money transfer and related money transfer industry challenges.
---
In 2017 RemitONE took part in the highly respected The Telegraph media group's Business Insider series exploring key issues around mobile payments in money transfer and the main challenges that money transfer operators (MTOs) currently face.
Key findings were:
Main problem for start-ups/SMEs is gaining and retaining licenses and money service business bank accounts – but alternative, end-to-end solutions are available.
Existing larger MTOs often lack the expertise of going digital – what it takes and how to make sure it can be a win-win with their existing agent network. The right technology platform can help significantly.
Telecoms operators, retailers and banks have never had a better opportunity to enter the remittance market – as an end-to-end provider, RemitONE has the technology and the business network to make it happen.
View the interview below.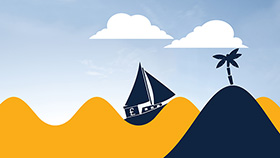 The RemitONE platform is highly robust, scalable and secure.

Aamer Abedi, CMO, RemitONE
Speak to one of our friendly team members.