Client
AB Bank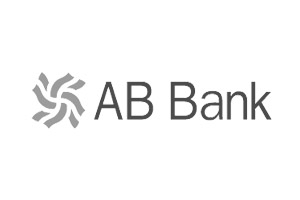 Company Type
Corporate
Industry
Money Transfer
Location/Corridor/Type
UK, Middle East, Send and Payout
Business Problem
Cope with increasing transaction volumes; lack of multi-currency management; accept transaction data in multiple formats from agents; automate transaction routing
Solution
Money Transfer Engine, Agent Remittance Manager, Transaction Auto-routing, Multi-format file upload facility for agents, Hosted (SaaS)
Results
Enhanced Transaction Management, Agent Empowerment, Cost Savings, New Market Penetration and Higher ROI, Enhanced Business Process Management
RemitONE Helps Leading South Asian Bank Streamline Global Remittance Operations
AB Bank adopted the RemitONE platform to manage global remittance corridors to Bangladesh, cope with rapid growth, accept transaction data in multiple formats, streamline business operations and empower staff and customers.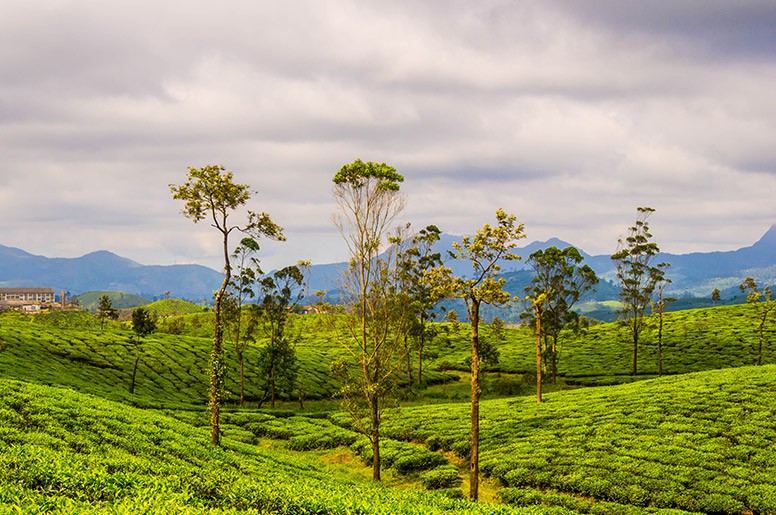 Background
As the first private sector bank in Bangladesh and founded 30 years ago, Arab Bangladesh Bank, better known as AB Bank, is recognised today as one of South Asia's leading banks. With special focus on technology and modernisation, AB Bank has witnessed remarkable growth through prudent business decisions and strategic partnerships with MTOs and correspondent relationships with over 220 international banks across 58 countries. AB Bank has also partnered with nine exchange houses in the Middle-East and has two offshore offices in the UK, two in Oman and one each in Saudi Arabia and the UAE.
AB Bank provides a range of financial services to customers including money transfer facilities. The bank's rapid success can also be attributed to its revolutionary focus on global markets as opposed to a few remittance corridors.
Business Challenge
AB Bank needed a proven money transfer system to surmount the following business challenges:
Cope with and manage significantly high transaction volumes
Empower source agents to have more control over transaction management
Witness streamlined business processes allowing for enhanced multi-currency management when transaction and credit log currencies are different
Accept transaction data in multiple formats such as csv and fixed length field from various exchange houses
Allow for a flexible method of managing Agent Credit reports
Automated transaction routing mechanism based on easily configurable business rules
AB Bank approached RemitONE to provide a solution that would address these challenges.
Solution
RemitONE provided AB Bank with a consolidated and enriched RemitONE Money Transfer Management Solution (R1 MTMS) to address AB Bank's business needs. With the RemitONE solution, AB Bank now has a complete, end to end, web-based, multi-agent, multi-channel, multi-corridor and multi-currency money transfer platform that is proven, robust and secure.
In order to address AB Bank's unique business challenges, R1 MTMS offered the following:
A powerful Linux based application using PostgreSQL to manage thousands of transactions in an effective and efficient manner
Empowered source agents that can amend and cancel transactions even after they have been processed by the Administrators/AB Bank HQ
Enhanced multi-currency management for agent credit logs where source agents can send transactions in one currency and record them in the credit log in another currency, making it easier for AB Bank to manage transaction creation process as AB Bank HQ can now view all credit log data in BDT
Multiple file format upload mechanism to allow AB Bank's source agents to upload files in different formats including csv and flf
AB Bank Administrators can now manage Agent Credit information with ease; they can extract information based on specific dates, segregate debits from credits, and see how much each agent paid in total for any specific date
Automated routing so that AB Bank's source agents do not have to provide codes for delivery bank branches for pay-out purposes. The RemitONE system will match transaction data automatically with the remitter name provided by the source agent
Business Benefits
Enhanced Transaction Management – With features such as auto-routing and multi-currency for agent credit logs in the RemitONE system, transaction management has become significantly easier for AB Bank.
Agent Empowerment – Source agents using the RemitONE system have much more control over the creation, management and processing of transactions, thereby improving response times to special customer requests and other unforeseen transaction issues.
Cost Savings – AB Bank's source agents in the Middle-East and the UK can upload transactions directly into the RemitONE system without having to worry about training their tellers on new software, thereby ensuring cost savings in terms of time and resource. AB Bank saves significant costs as it is using one remittance system – the R1 MTMS – to communicate and exchange information with source agents who might have their own remittance systems.
New Market Penetration and Higher ROI – The idea of partnering with AB Bank without having to switch to its remittance system for transaction creation is appealing to many MTOs seeking to tap into Bangladesh's lucrative remittance markets.
Enhanced Business Process Management – With the RemitONE system, AB Bank can now ensure that all business critical information is managed in a highly centralised manner and is instantly available to the right staff member at the right branch at the right time.
Future Plans
AB Bank is well-placed to dominate the Middle-East to Bangladesh remittance corridor due to its reputation, internal and external networks and alliances with key MTOs in the region. By using the R1 MTMS, AB Bank plans to offer a wide range of remittance services to customers at affordable rates.
In the near future, in order to provide branchless remittance services to its customers, AB Bank plans to use RemitONE Online Remittance Manager (R1 ORM) and RemitONE Mobile Remittance Manager (R1 MRM) to allow customers to send money via the online and mobile channels respectively.