Client
Comfort Remit

Company
Comfort Remit
Industry
Remittances
Location/Corridor/Type
UK outbound to Philippines and Multiple Corridors, Money Service Business (MSB)
Business Problem
Comfort Remit aimed to become a licensed Money Service Business (MSB) in the UK
Solution
RemitONE Consulting
Results
Comfort Remit have secured their MSB License – known as Small Payment Institution (SPI) license in the UK – along with a secure and compliant remittance system
RemitONE helps Comfort Remit successfully obtain SPI license
Comfort Remit wanted to make remittances affordable for immigrants in the UK. They wanted to facilitate cross border payments from the UK via digital channels in a compliant and secure manner to individuals and corporations in a seamless manner.
They engaged RemitONE to help them apply for SPI license with the Financial Conduct Authority (FCA), the UK Regulator. RemitONE helped them acquire the SPI license within a short amount of time and also found a reliable compliance officer for their business.
They are now getting ready to start operations on their own RemitONE money transfer system.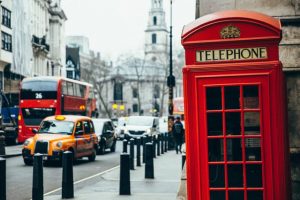 Business Challenge
The FCA has strict regulatory requirements and Comfort Remit were seeking expert advice on navigating through the regulatory framework.
RemitONE Consulting conducted sessions to understand Comfort Remit's vision and business model, gathered all the necessary documents from them, advised them on how to fill out the FCA application, liaised with the FCA Case Officer, and submitted the completed application with all the necessary paperwork to the FCA on behalf of Comfort Remit.
RemitONE Consulting used the RemitONE money transfer system as the basis for Comfort Remit's FCA application which was approved by the FCA in record time.
Money Transfer Solution
Comfort Remit required a money transfer system that is compliant with the second Payment Services Directive (PSD 2) and met the FCA's regulatory requirements. RemitONE setup a test version of the money transfer software, which matches the FCA's requirements for security and compliance, and helped Comfort Remit acquire their SPI license.
Business Benefits
As Comfort Remit are now independently licensed, they are able to offer their services directly to their customers rather than working with MTOs. They can now serve their customers directly via online and mobile apps and offer a variety of services to them, including remittances, mobile wallet payments, utility bill payments and airtime top-ups.
Comfort Remit can now save time and costs by connecting with RemitONE's partner IDV providers, payment gateways and SMS gateways.
Comfort Remit can also access new markets rapidly by tapping into RemitONE's ecosystem of clients and partners worldwide.