Client
Noble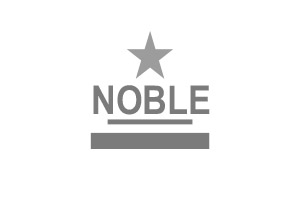 Company Type
SME
Industry
Money Transfer
Location/Corridor/Type
UK to Pakistan, Send
Business Problem
Online transactions, customer loyalty programs, integration with key partners in Pakistan
Solution
MTE, ORM,ARM
Hosted (SaaS)
Results
High growth, strong online capability, excellent loyalty offerings
Noble Runs their Successful Remittance Operation on the RemitONE Platform
RemitONE deployed its money transfer platform for Noble, helping them turn around their remittance business and be more efficient in adhering to compliance rules and creating a better customer experience.
Background
Established in 2002, Noble are an Authorised Payment Institution (API) that currently provide money remittance services to the ethnic migrant communities living in the United Kingdom. Presently, a significant part of Noble's business comprises remittances from the UK to Pakistan. Noble also send remittances to Sri Lanka and Africa via international third-party service providers such as Small World.
As Noble's business grew, they realised that they needed a robust, scalable and web-based system that gave them the ability to adhere to compliance rules. As a result, they began the search for a new vendor which had a solution to meet these requirements and more.
Business Challenge
Noble collected remittances at their UK branches and then sent them to Pakistan for pay-outs. They needed a web-based, feature-rich and KYC & AML compliant money transfer management system that could create high volumes of transactions in a secure and rapid manner whilst ensuring all compliance checks are enforced at all times.
Money Transfer Solution
RemitONE proposed a solution which consisted of having a core money transfer engine with other modules including Compliance Manager to perform KYC and AML checks against international PEPs and Sanctions lists, Online Remittance Manager (ORM) to allow customers to send money online and Agent Remittance Manager (ARM) to continue the in-branch services.
Business Benefits
Since adopting the RemitONE platform, Noble has realised the following business benefits:
Transaction monitoring is much more efficient as the RemitONE system stores all details of transactions and gives Noble the ability to generate specific reports e.g. pending transactions report, compliance report and more.
Adhering to compliance rules is much easier as Noble are able to create compliance rules based on particular criteria and remitters and beneficiaries are checked against KYC rules. This means that the risk of fraudulent transactions has been significantly mitigated.
Reaching out to customers through digital channels has become much easier for Noble.