Client
Tempo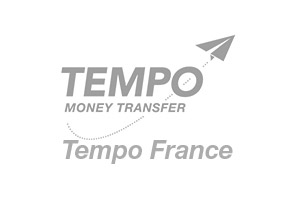 Client
Tempo
Company Type
SME
Industry
Money Transfer
Location/ corridor/ type
Europe, Asia, Africa, South America, North America
Business problem
Compliance, Security, Scalability
Solution
MTE, ORM, ARM, MRM, Hosted (SAAS)
Results
Increased transaction volumes with optimum compliance
Leading MTO Tempo adopts RemitONE system to expand business operations
Tempo has been founded with one goal: make a difference. The company's team accumulates more than 30 years of money transfer expertise. They offer money transfer services in more than 35 countries and have over 102,000 payout locations.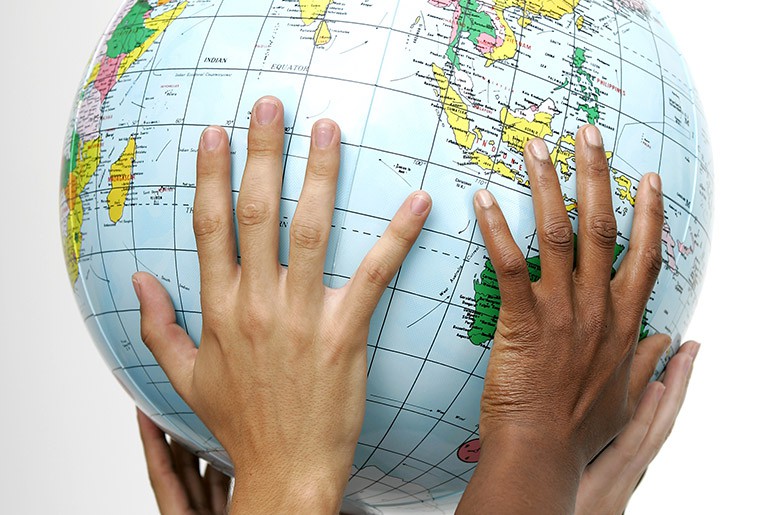 Background
Tempo has been in the Money Transfer Industry for the last 30 years, serving people across the world, with offices in France and Germany.
Tempo's key objective was to make money transfer convenient and borderless to meet the different needs and habits of diverse people as well as create options for millions previously left without access. With bank transfer and pick up locations in Europe, Asia, Africa, North America and South America, Tempo's services are built on reliability, comprehensive support and personal assistance.
As Tempo's operations grew, they wanted to adopt a system that was capable of allowing them to accelerate growth, process transactions securely and be compliant in all areas of the business.
Business challenge
Tempo wanted to focus on three key areas which were: business growth, security and compliance. To help them achieve this, they required a money transfer engine that was scalable, robust and compliant whilst adhering to Bank of France's requirements.
Money Transfer Solution
RemitONE provided Tempo with the following solutions:
Money Transfer Engine™ (MTE), the industry leading money transfer platform used by banks and MTOs worldwide
Agent Remittance Manager™ (ARM), an agent based money transfer system, to allow Tempo's own agents and 3rd party agents to create transactions in a secure and compliant manner
RemitONE's Online Remittance Manager™ (ORM) and Mobile Remittance Manager (MRM), the digital self-service remittance platforms, allowing Tempo's customers to create transactions through laptops, tablets and smartphones
In addition to the above platforms, RemitONE implemented the following key features for Tempo to enhance their accounting and compliance processes:
Super Bank Functionality – permits Super Bank users to be linked to multiple banks, allowing the Super Bank user to:
View credit logs of banks the user is linked to
Have its own credit log with all entries of its linked banks converted into a single currency
Have a credit balance in a single currency
View Transactions (Live and Past transactions)
View Processing banks
Access to web service method 'Get Payout Transactions'
Points-based additional compliance checks – A sophisticated new screen allowing for points-based checks is available to the admin users. There are 7 categories that can be given points, which when they add up to a maximum amount, will force the transaction to be held for compliance.
The categories are:
Number of beneficiaries this remitter has sent to
Number of countries this remitter has sent to
Amount sent (above declared monthly income)
Country of destination (doesn't correspond to the country of birth)
Number of operations per month
Age of customer (between 18 and 20)
Destination country with list of sensitive countries (add points if country on list)
Weighted compliance rules – Configurable weighted compliance rules to trigger when total weighted rules exceed 100%. Some compliance rules trigger false positives, which results in extensive manual checks (this can be around 15% of all transactions). If weighted compliance rules are deployed, the number of false positives can be reduced significantly.
PEP and Sanction lists – Some of the lists to name are: OFAC, HM Treasury, EU Sanctions, UN Sanctions, Australian DFAT, Dutch Sanctions, Monetary Authority of Singapore (MAS), Every Politician, CIA World Leaders, EU Members of Parliament, CoE Parliamentary Assembly, GB Insolvency Disqualified Directors, INTERPOL Red Notices, UN Consolidated Sanctions, SDFM Blacklist, Swiss SECO Sanctions/Embargoes, OFAC Consolidated List, US Denied Persons List, GB Consolidated List of Targets, EEAS Consolidated List, Kyrgyz FIU National List and World Presidents DB
ID Verification – Automated KYC via online ID checks, including passport and address verification against remitters when they register or attempt to send money over a certain amount.
Bureau De Change – A service that allows consumers to exchange one currency for another
Tempo now has an end-to-end money transfer platform that offers the following features:
A compliant money transfer system which is in line with regulatory bodies
Ability to handle 3rd party agent networks & expansion of other agent networks
Ability to handle online and agent transactions using one system
Business benefits
Simplified inhouse development– By making use of RemitONE's API, Tempo can do their own developments, such as money transfer rates board, without having to rely on other parties.
Enhanced access to global networks – With our API, Tempo can now easily integrate with partners, clients and remittance hubs around the world.
Improved Fraud mitigation – By having greater control over transaction creation, management and processing, Tempo is able to enforce KYC and AML procedures with ease and mitigate fraud.
Increased RoI – Increased automation and efficiency have allowed Tempo to increase their transaction volumes through multiple channels, thereby increasing their Return on Investment.