Client
United Commercial Bank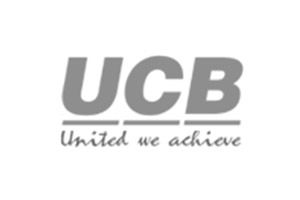 Company Type
Corporate
Industry
Banking, Remittances
Location/Corridor/Type
Singapore and Middle East to Bangladesh, payout
Business Problem
UCBL needed a remittance solution for exchanging transactional information with source agents in specific file formats created in their own remittance systems
Solution
RemitONE Money Transfer Management Solution and innovative information exchange mechanism between UCBL and source agents.
Results
Cost Savings, new market penetration and higher ROI, improved business process management and enhanced customer service
RemitONE Helps Leading Private Bank Centralise its Business Critical Remittance Information from Global Exchange Houses
The largest privately owned bank in Bangladesh adopted the RemitONE platform so it could accept transactions in various formats from hundreds of source agents across the world and manage business critical information in a centralised manner whilst ensuring that this information is instantly available to all relevant business entities and individuals based on pre-defined business rules.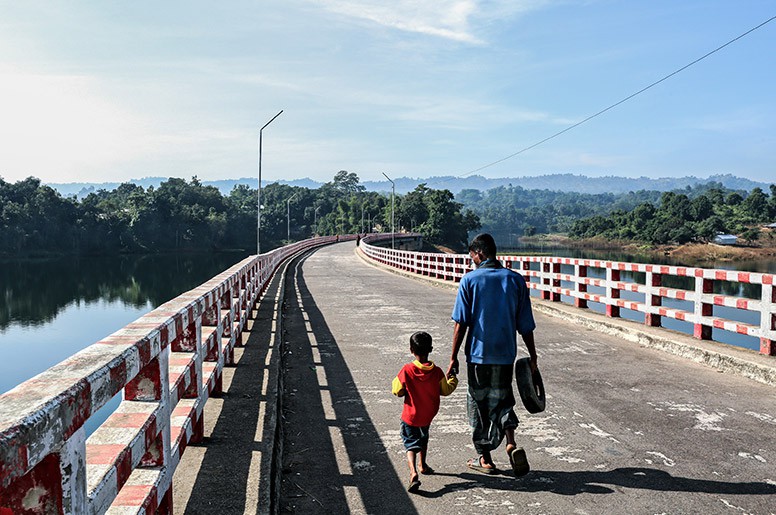 Background
Founded in Bangladesh in 1983, United Commercial Bank has hundreds of branches across the region, making its network one of the largest among the private sector banks in Bangladesh. UCB is enjoying remarkably rapid growth and has already made a distinct mark in the realm of private sector banking through various modern products and services.
UCB puts special emphasis on the remittance industry and has strategically stepped up its business drive to enhance its worldwide remittance in-flow.
With its vast delivery network across Bangladesh, UCB acts as a delivery agent for several MTOs and exchange houses across the world. Through its alliances with leading Middle-Eastern MTOs such as Lari Exchange, City Exchange and Habib Exchange, UCB has established a strong presence in the Middle-East which is home to three million Bangladeshi migrants.
Business Challenge
Many MTOs and exchange houses acting as source agents send thousands of transactions per day to UCB for distribution and payout. Each source agent creates transactions in its own remittance system before sending transaction information in a certain format to UCB. Hence, UCB receives business critical information from various source agents across the world in several different file formats, making the management and distribution of thousands of transactions it receives on a daily basis all the more challenging.
UCB approached RemitONE to provide a solution to address these issues.
Solution
RemitONE provided UCB with an enriched RemitONE Money Transfer Management Solution (R1 MTMS) to surmount its business challenges.
With the RemitONE solution, UCB can now accept transaction information in a variety of formats from various source agents. The R1 MTMS enables UCB to manage business critical information in a centralised manner and effectively distribute it across its branch network for payout purposes. This means that UCB does not need to set restrictions on the type of file formats it accepts from its source agents.
The additional advantage of the R1 MTMS is that its front-end can be accessed instantly by any of UCB's approved source agents who can directly upload any business information into the R1 MTMS which then makes this information instantly available to all relevant business entities and individuals based on specific business rules.
RemitONE MTMS also allows UCB's transactions to be auto-routed instantly to the delivery point branch, providing a super-fast service to the source agent exchange houses, and ultimately the customers.
Business Benefits
Cost Savings – UCB source agents can create POS transactions in their own remittance systems and simply upload transaction information, irrespective of the file format it is in, into the R1 MTMS. They do not have to worry about training their tellers on new software, thereby ensuring cost savings in terms of resource allocation and time. UCB saves significant costs as it is using one remittance system – the R1 MTMS – to communicate and exchange information with various remittance systems used by its source agents.
New Market Penetration and Higher ROI – The idea of partnering with UCB without having to switch to its remittance system for transaction creation is appealing to many MTOs seeking to tap into the lucrative Bangladeshi remittance market. For UCB, more source agents mean higher revenues.
Improved Business Process Management – With the R1 MTMS, UCB can now ensure that all business critical transaction information is managed in a highly centralised manner and is instantly available to the right staff member for payout at the right branch.
Enhanced Customer Service – With the R1 MTMS, UCB can offer a set of advanced, enhanced, rapid and secure services to their customers, including spot cash remittance for both account holders and non-account holders and instant SMS notifications after successful processing of transactions.
Future Plans
UCB is well-placed to dominate the Middle-East to Bangladesh remittance corridor due to its reputation, internal network and alliances with key global and MTOs. By using the R1 MTMS, UCB plans to offer a wide range of remittance services to customers at highly affordable rates.
For its internal remittance business, UCB plans to use the RemitONE Online Remittance Manager (R1 ORM) and the RemitONE Mobile Remittance Manager (R1 MRM) for enabling its customers to send money via UCB's website or SMS line. UCB also aims to use the R1 MTMS for internal remittance services i.e. local remittances between its branches and other local independent payout agents.
UCB also aims to setup the R1 ORM and R1 MRM as its native e-commerce payment system communicating with the Central Bank of Bangladesh, thereby facilitating e-payments for local debit and credit card holders. Expanding the vast potential of the R1 ORM and R1 MRM systems, UCB can also start offering multi-service debit and credit card payment options to account holders for paying utility and other bills.
UCBL also plans to have a seamless integration between its RemitONE systems and a native telecom service provider in Bangladesh for larger network coverage and faster delivery of inbound remittances.
UCB also has plans of tapping into the European and North American regions and now equipped with an industry leading remittance management solution, it can implement its strategic objectives with ease.
The speed with which RemitONE were able to deliver an advanced money transfer management solution with bespoke features we requested is amazing. We deal with many agents using different remittance systems sending us transaction information in various formats. RemitONE MTMS has helped us overcome this issue and has allowed us to penetrate new markets and manage remittance data in an automated manner.
Sohrab Mustafa, SVP & Head of ID
United Commercial Bank